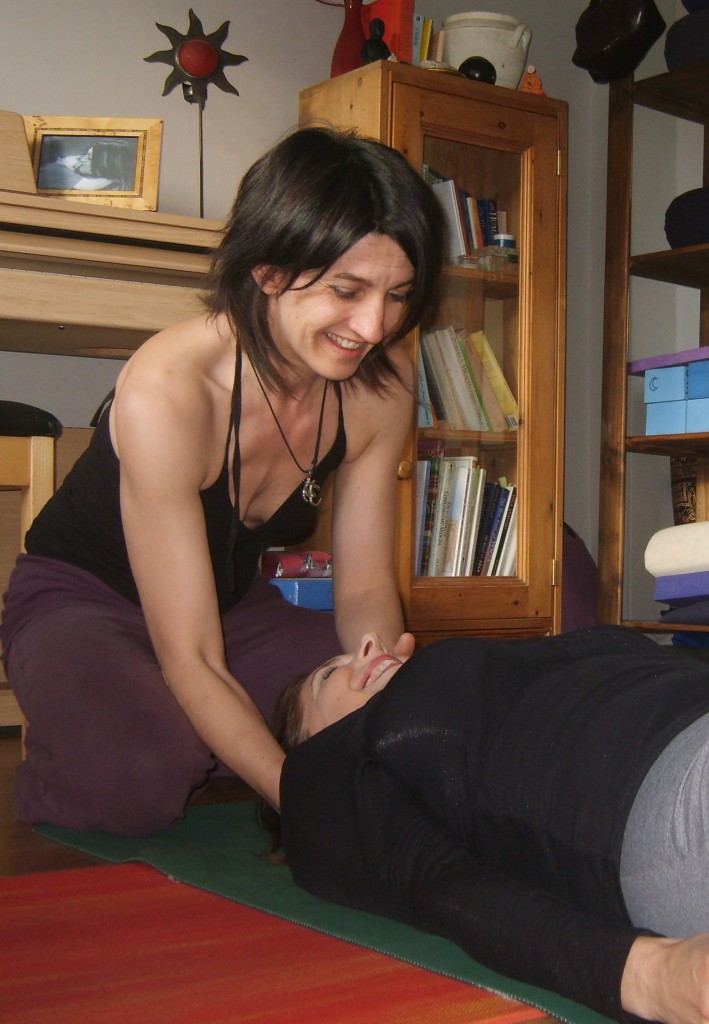 One-to-one tuition
Is one-to one tuition for you?
it is a great introduction to yoga and sometimes students will book  a private session before joining a class.
just two or three private lessons can help you establish or kick start your home practice
with the full attention of your teacher you can explore more complex postures safely.
therapeutic and restorative yoga is best taught on a one-to-one or small group class basis, and can help to alleviate ailments/injuries and to address psycho-emotional issues.
support whilst training to be a yoga teacher. Most reputable yoga training schools will require their students to be working closely with a teacher that they deem to be suitably qualified. An extension of having private lessons whilst you are training is the opportunity to shadow me at work and observe and assist in classes.
I only take on five private students at any one time, and we stay in contact through the week via email, so that I can answer any queries, and gather feedback from your last session. I also create  home practice sequences for you to work on at home between lessons.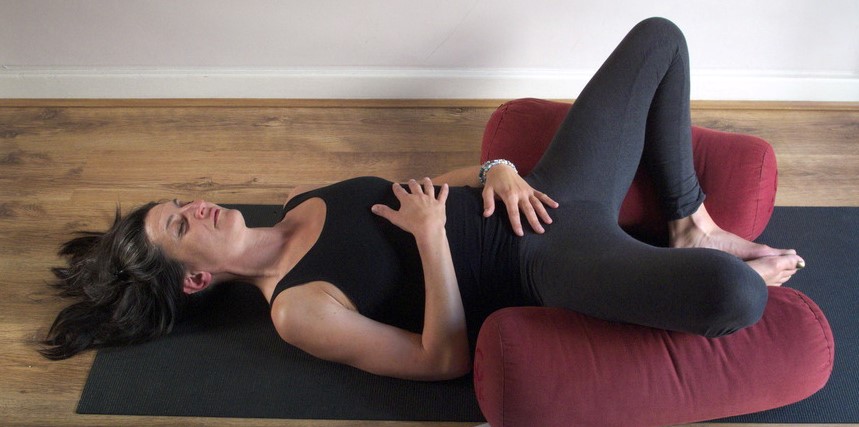 I have worked with private clients on some of the following ….
restoring the back to health
stabilising the shoulders
strengthening and rehabilitating the knees
alleviating achilles tendon dysfunction
releasing tension in the neck
rehabilitating the wrists
core stability
upper body conditioning
supporting sports i.e running, cycling, golf, skiing
rehabilitation after heart attack
rediscovering the breath
finding a healthy body weight
managing pain conditions such as fibromyalgia
living with Parkinson's Disease
reducing stress and anxiety
managing anger
addressing depression
support whilst overcoming addictions
achieving restful sleep
preparing for conception
strengthening the pelvic floor
stabilising the sacro-iliac joints
rehabilitation after hysterectomy
In order to begin private yoga lessons after injury/illness, you do need to have been given permission by your doctor/physiotherapist to begin mobilising the affected parts of your body. Yoga is not a substitute for medical care, and cannot replace the kind of rehabilitation provided by qualified physiotherapists, and other professionals such as chiropractors and osteopaths. If you think private lessons are the way forward for you, then contact me to make a booking.
Appointment times
I have appointments available on week days, Tuesday evenings and Saturday mornings
Please contact me on 07821 535540 or via email on chandanandayoga@gmail.com to arrange a session
Fees
one-to-one session with initial consultation  £60
Subsequent sessions £50 per hour
60 minute and 90 minute sessions available
classes to be paid for either in advance by BACS transfer or on the day via cheque made payable to M.Chand
(Once you have had your initial consultation we can decide whether you need to book 60 or 90 minute appointments)
Cancellation Policy: 24 hours notice is required to cancel or reschedule a private lesson. Once a session has been booked, your lesson will have been planned and the time slot reserved for you. You will be required to pay the full cost of the lesson if less than 24 hours notice is given of a cancellation. This does mean that even in the event of illness or accident the cancellation policy applies.  You will be asked to sign a copy of this cancellation agreement at your first session. Please contact me on my mobile phone to cancel or reschedule your lesson on 07821 535540