DUE TO THE COVID 19 PANDEMIC ALL PUBLIC CLASSES ARE SUSPENDED

When you first enquire about joining a class I will endeavour to get you booked in for a trial class as soon as I can, so that you know if the way I teach is a good fit for you. We will have had the chance to chat before your first class, either on the phone or via email, so I can answer any questions you may have and hopefully alleviate any worries too. I know that it can be quite daunting as an adult learner to walk into a room full of people you have never met before, to try something that you may not have done before. It may help a little that when you arrive I will be expecting you, and know a little bit about you, and I am sure that before long you will feel very much a part of the group. You will find people of all ages, shapes and sizes working together, some absolute beginners and others who have a more established practice. The atmosphere is relaxed and friendly, you will be fine…..
How to find the right class for you
My classes are categorised to help you find the right level for you:
Beginners: for people who have never done yoga before, who have had a long break from practice and want to start from scratch, or are working around injuries. Pregnant women are also welcome in beginner level classes.
Mixed Ability: students of different abilities working together on accessible postures with basic alignment principles covered for each pose.
Improvers: some baseline knowledge of the postures required so that I can give more in depth alignment instructions
Experienced Practitioners: two years regular practice, and a more in depth understanding of yoga in its broader context.
I teach all of the classes myself, and only use the very best guest teachers if I have a family or health emergency.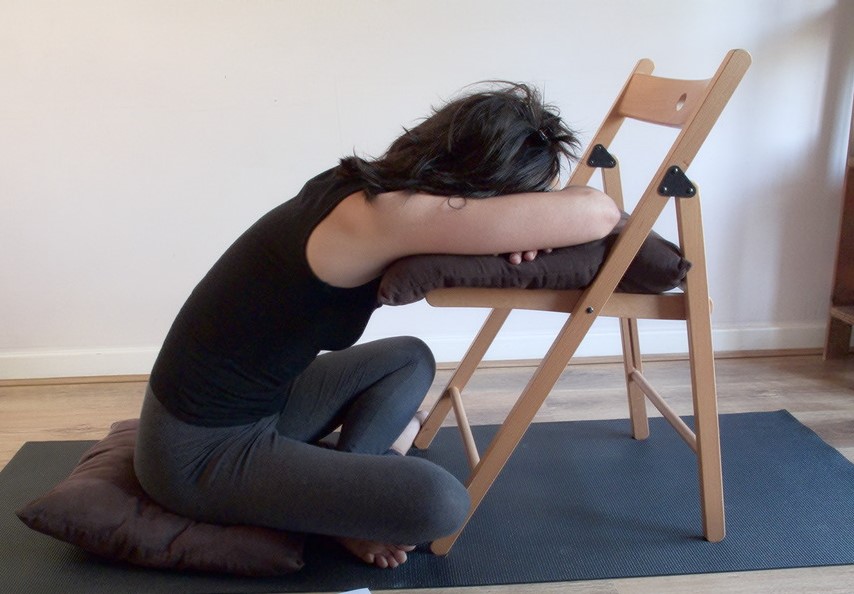 Getting started
Ok there are three things you will need to do before that first class
Fill out a confidential health history. This can either be emailed to you before your first class, or filled in on the day.
Subscribe to this website. On the home page click on the 'subscribe' button and follow the instructions from there. This is free and will mean that all information posted on this site such as booking information, home practice ideas and articles of interest are sent straight to your inbox.
You don't have to commit to the block of classes until you have taken your first class, so you know if it is for you. If you decide to join the class you can pay for the block either by electronic bank transfer (BACS) or cheque made payable to M.Chand.
I do not run any 'drop-in' classes, as all of my classes are fully booked, and the class sizes are capped depending on the size of the room. Classes sizes range from 12 in the smaller rooms, up to 24 in the larger halls.
What to wear and what to bring
Bring a yoga mat if you have one, but I have plenty of spares with me that you can borrow. I also 'rehome' second hand mats free of charge. All other equipment is provided. Wear comfortable layers of clothing (tracksuit, leggings, fleece jacket, legwarmers, thick footless tights, shorts, whatever you've got, you don't need 'special' yoga clothes) and bring a blanket or bath towel, as well as an extra pair of socks, and an eye pillow if you have one, to keep you comfortable in relaxation. Pregnant ladies should also bring a pillow or two. Temperatures vary from hall to hall, so I would advise that you layer up, and invest in a pair of grippy toe socks perhaps, so if you feel a little chilly you can keep yourself bundled up until you are fully warmed up. A bottle of water would be a good idea, as would being well-hydrated before you come to class. It is probably best not to have a heavy meal right before you practice but a snack would be fine, to keep your energy levels up.
Class Schedule
All classes have free parking.

I run my classes through the year, taking short break in April, and December, and resting through August. Term dates are posted on this site on the 'BLOG' page. At present all classes are fully booked, but things change, babies are born, people move to new cities,and I run waiting lists for all classes.
St.John's Centre
Address : 222 Epsom Road, Merrow, GU4 7AA
Tuesday 9.45am – 11.15am mixed ability class.
Tuesday 11.30am – 1pm established practitioners
These classes are held upstairs in the Seminar Room at the St.Johns Centre in Merrow, a lovely modern building with a car park. The centre is next door to the St.Johns Church and just behind the Horse and Groom pub, and although the address is Epsom Road, it is actually a part of the OLD Epsom Road that feeds into Trodds Lane. Come on in through the foyer, up the stairs, and you will find the Seminar Room on the left.
Burpham Village Hall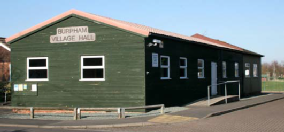 Address: Burpham Lane, Guildford, GU4 7LP
Wednesday 6.15pm – 7.15 beginners
Wednesday 7.30pm – 9pm mixed ability
Burpham Lane is just off the A3100 London Road. The Aldi supermarket is your landmark as it is on the roundabout that leads to Burpham Lane, and you will find the hall just past Sutherland Memorial Park on the right side of the road. There is a car park at the rear of the hall. Come in through the door at the front of the building. The hall is through the door on your right.
Merrow Village Hall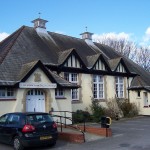 Address: 177 Epsom Road, Guildford, Surrey, GU1 2QY.
Monday 6.15pm -7.45pm mixed ability
Monday 8pm – 9.30pm established practitioners
Thursday 6.15pm – 7.15pm beginners
Thursday 7.30pm – 9pm established practitioners
This is a lovely spacious hall with plenty of parking on the Epsom Road just as you come into Merrow, about ten minutes drive from central Guildford, and well served by buses.
Merrow Methodist Church Hall

Address : Bushy Hill Drive GU1 2SH
Friday 11.45am – 12.45pm Gentle Therapeutic Yoga – all welcome, including pregnant and post-natal women.
This is a lovely warm spacious room, where you can enjoy the gentler aspects of yoga practice. This class is particularly suitable if you have any health concerns, are pregnant or post-natal, or are brand new to yoga. We explore gentle posture work, mindful breathing and relaxation. The hall is just off the Epsom Road in Merrow, on the corner of Bushy Hill Drive . If you turn into Sheeplands Avenue, you will see the hall on the right hand corner, attached to the church. Drive straight in to the car park, and come in through the bright blue doors.
Somewhere for your bicycle
If you come on a push bike, we will find a space to park it where it will be kept safe and dry.
So what actually happens in a yoga class?
My classes are accessible, fun, and varied. My intention is, that at the end of your session you feel rinsed free of tension in the body and the mind, relaxed, aware and will have learnt something about yourself along the way.
Each month I work around a theme and introduce postures (called asanas) that flow together in a logical way. The class will include physical posture work, breath awareness, mindfulness and relaxation.
You can expect to see me demonstrate poses in class when necessary, as an aid to students with hearing loss, (I have level 3 BSL to support Deaf students) for the visual learners amongst you, and for those for whom English is a second language, but my focus is on your practice, not mine. I will not be at the front 'doing' the class. Ideally students become able to practice without relying on mirrors or watching a teacher constantly for cues. This encourages autonomy and often leads to a satisfying home practice. I encourage everyone to work at their own pace, offering modifications to the postures to make them accessible and safe. I will be watching my students carefully, offering verbal instructions and physical adjustments as needed. I do not push, pull or make harsh adjustments, so you will quite literally, be in 'safe hands'.
Class Fees
90 minute classes
£11.50 per class booked in advance
£9 for retired/unwaged booked in advance
£13 per class if you are attending on a one off basis
60 minute classes
£8.50 per class booked in advance
£7 for retired/unwaged booked in advance
£10 per class if you are attending on a one off basis
In case of genuine financial hardship please contact me in confidence. There are free places available in all classes.
You are expected to commit to all the lessons within a block which can be between 8 and 10 weeks long and pay for those in advance. Once you have booked onto your chosen class, you then have the opportunity to catch up missed classes at any other suitable class within that booking period subject to space being available.
Information on booking your classes including dates and costs will be posted on the 'BLOG' page of this website at least two weeks before the beginning of each new booking block. Current students will be given priority rebooking before waiting lists are opened.